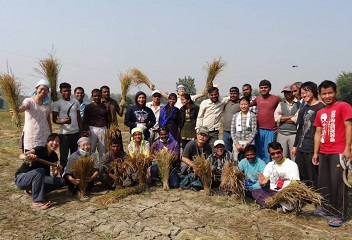 Commemorative photo of post-harvest in January 2014. We have harvested by hand all staff going out together.


More Sustainable
More Participation for Woman
More Education and Hope for Children

We, ASHA=Asian Sustainable Holistic Approach, are the non-profit organization that actualizes the independence and sustainable lives of the rural villagers through "agriculture" while making the gist of our projects to be living and working with these Asian rural agriculturists.